Houston's Airport Gets a First Class BBQ Upgrade
Gatlin's Q on the way
Posted January 27, 2017
01-27 2017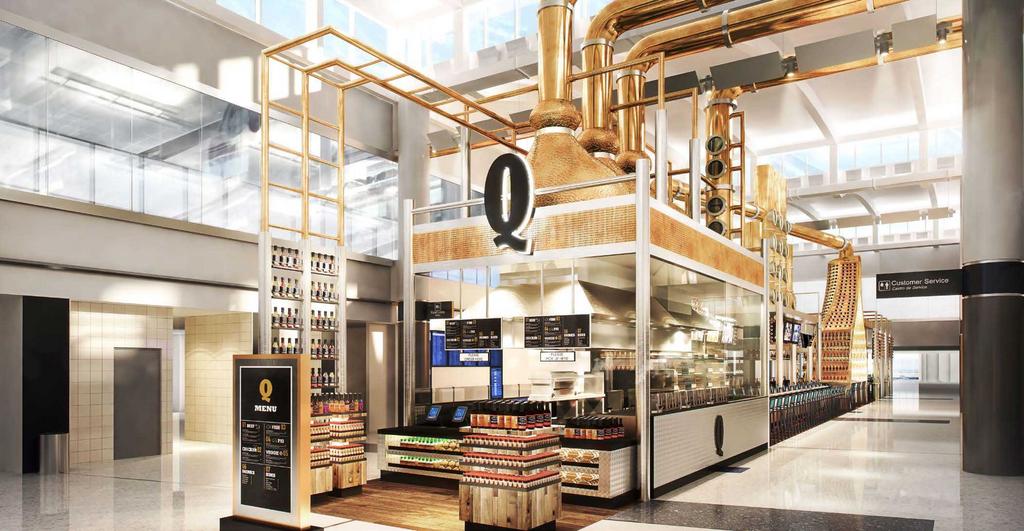 The word from Houston is that travelers will soon have plenty of new dining options at George Bush Intercontinental Airport (IAH), including a new entry called Q from Chef Greg Gatlin of local favorite
Gatlin's BBQ
. If the smoked brisket and ribs are anywhere near the quality of those served at Gatlin's Ella Boulevard restaurant, hungry passengers have quite a lot to look forward to.
Particularly intriguing are the conceptual drawings of Q's setting that were released by United Airlines and OTG, the concessionaire overseeing airport dining operations. A bizarre assembly of polished copper pipes rises up high above the long bar counter, looking like a gigantic whiskey still designed by Willy Wonka. Whether those pipes are actually connected to what is described as Gatlin's "custom-built smoker" isn't exactly clear. We can't imagine how they could be, but we would love to think that post oak smoke would be pumping through those big copper pipes 24 hours a day.
More barbecue in more airports. That's a trend we can get behind.